MidKids & Youth Sunday School Resumes Sept. 13 @ 9:15!
DIGGING INTO: The Bible

Our Sunday School curriculum is designed to take your child from knowing about God to knowing God!
Dig In: To the Bible takes kids on a whirlwind journey from Genesis to Revelation. Kids experience a relationship with God through the eyes of ordinary Bible people. Kids will discover that they're a lot like people God has always loved and worked through.
DIGGING INTO THE BIBLE IN ONE YEAR
We use GROUP curriculum because it is intentionally designed to create a social, emotional, and spiritual environment that prepares hearts and minds for God to work... It's active learning: experiential, multi sensory and interpersonal... to immerse kids in learning!
All of our MidKids volunteers and staff have been background checked and trained for safety.
JR. HIGH SUNDAY SCHOOL!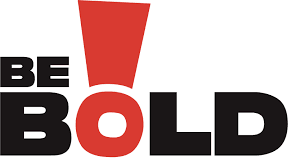 TACKLING THE QUESTIONS TEENS HAVE ABOUT THEIR FAITH...
STUDENT LED DISCOVERY VS LECTURE - teens able to share difficulties and ask questions to strengthen their faith and develop personal beliefs that can stand up to pressure!
KNOWING JESUS VS KNOWING ABOUT JESUS - teens build a relationship with Jesus and are able to see Jesus as a friend and not a distant authority to obey!
SMALL GROUP BASED VS LARGE GROUP PRODUCTION - teens get to know each other and practice discipleship together!
The JR. HIGH CLASS meets in the balcony. Go through the doors at the rear of the Worship Center and up the stairs.
Our Children's Director, Melissa Withrow, teaches this class!