MidKids & Youth Sunday School
Our Sunday School curriculum is designed to take your child from knowing about God to knowing God!
Elementary Students - DIGGING INTO: EPIC Teachings of the Bible

Dig In: EPIC Teachings of the Bible - Digging Into Epic Teachings of the Bible explores the enduring lessons of the Old and New Testaments. Kids build a foundation that guides them in living God's way. You'll dig into Scripture such as the Fruit of the Spirit, Armor of God, and Psalm 23. Kids discover that the Bible matters and is a loving letter from a God who understands them.
We use GROUP curriculum because it is intentionally designed to create a social, emotional, and spiritual environment that prepares hearts and minds for God to work... It's active learning: experiential, multi sensory and interpersonal... to immerse kids in learning!
All of our MidKids volunteers and staff have been background checked and trained for safety.
Middle School Students - BE BOLD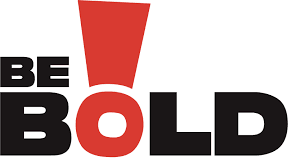 TACKLING THE QUESTIONS STUDENTS HAVE ABOUT THEIR FAITH...
STUDENT LED DISCOVERY VS LECTURE - students are able to share difficulties and ask questions to strengthen their faith and develop personal beliefs that can stand up to pressure!
KNOWING JESUS VS KNOWING ABOUT JESUS - students build a relationship with Jesus and are able to see Jesus as a friend and not a distant authority to obey!
SMALL GROUP BASED VS LARGE GROUP PRODUCTION - students get to know each other and practice discipleship together!
Teens - THE CHOSEN

The Chosen, the groundbreaking television series about the life of Jesus.
What Does It Mean to Be Chosen? parallels each episode, connecting readers to the Bible in a brand-new way. It includes:
Script excerpts, quotes, and illustrations from the show
Guiding questions for groups or individuals