A Time to Celebrate!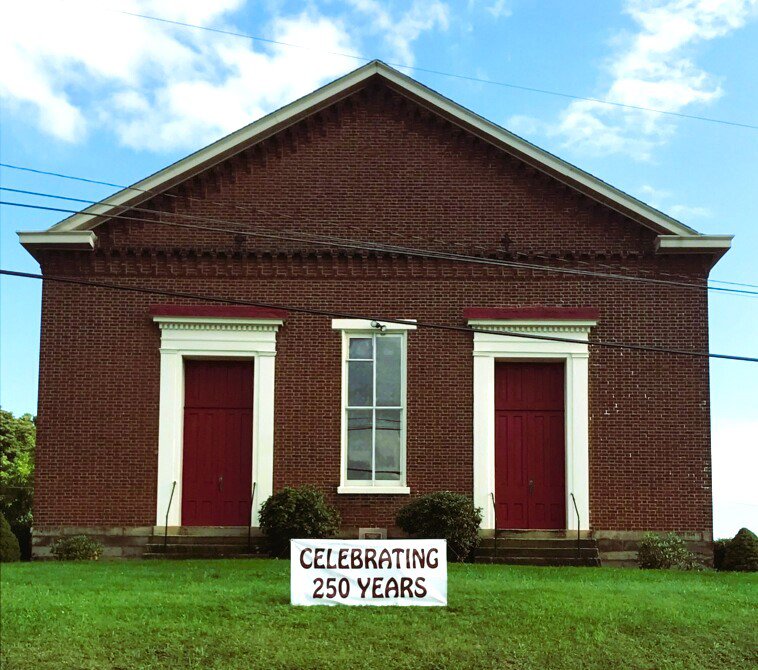 Our church is celebrating its 250th anniversary this year. It has the distinction of being one of the first churches west of the Alleghenies with its formation in 1772.
This is a time to be joyful. We are celebrating a special anniversary and celebrating Jesus, who has shown his love for Middle Presbyterian Church for 250 years.
List of Events:
Saturday, October 1: Open House @ Middle Church 10:00AM - 4:00PM
Sunday, October 2: Traditional worship service with church rededication 10:30AM
OPEN HOUSE TIMETABLE OF EVENTS
10:15AM - VIRTUAL PRESENTATION OF MIDDLE PRESBYTERIAN CHURCH CEMETERY
11:00AM - VIDEO OF VACATION BIBLE SCHOOL – SUMMER OF 2022
11:30AM - SPEAKER – ERIC GLISAN (RETIRED PASTOR)
12:30PM - SPEAKER – KAREN KIFER (PASTOR – SEWICKLEY PRESBYTERIAN CHURCH, WEST NEWTON)
1:30PM - SPEAKER – DUAINE FUOSS (LOCAL HISTORIAN)
3:30PM - VIDEO OF VACATION BIBLE SCHOOL – SUMMER OF 2022
3:45PM - CLOSING COMMENTS AND PRAYER – (PASTOR JAMES GLISAN)
Throughout the day visitors will have the opportunity to take a self-guided tour of the cemetery. A brochure and map are available in the church annex to assist with the tour.
The kid's corner in the church annex will be open throughout the day for kids to play with vintage games and toys.
Commemorative items will be available for sale in the church annex. The items include T-shirts, calendars, and Cat's Meow church replicas.