MY HEART-CHRIST'S HOME!
TRANSFERRING THE TITLE - Week 9
Are you tired... weary of trying to maintain a clean heart and an obedient life? Have you begun to realize that you can't live out the Christian life in your own strength? Jesus says... "Let me do it for you and through you. But I have no authority to take charge if the property is not mine."
There is a distinction between Jesus being a guest in my life, and Jesus actually owning every room of my heart!
Jesus is with you, today, ready to take over as much of your life as you will allow.
THE HALL CLOSET - Week 8
We've all got a Hall closet... the place where we hide the junk we don't want anyone else to see! The hall closet in our heart is the place we hide past failures, long-ago buried sins and unrelenting guilt.
We've all got a Hall closet... we want no one to see!
We've all got a Hall closet... we've tried to clean up ourselves!
What will it take for us to let Christ open the door and clean up our mess?
Nothing is really hidden... Jesus already cleaned up the mess on the cross
So giving Jesus the key isn't going to the gallows... it's unlocking the door to God's grace!
It won't be a quick fix... but it is a permanent solution!
THE FRONT PORCH - Week 7
The work we're called to do, through the power of the Holy Spirit living in us is... TO GO AND MAKE DISCIPLES!
To do that we must go outside our comfort zone... we have to go OUTSIDE...
to the FRONT PORCH OF OUR HEARTS!
THE WORKROOM - Week 6
Work isn't a four-letter word!
Work is a gift from God... and a call from God (not a curse after the fall, but a call prior to Adam's fall from God's grace)
We are called to work for God... We are not called to work WITHOUT GOD! We produce "good works" by abiding in Christ through the Holy Spirit in us.
Will you let God clean out the workroom of your heart? Will you let God take your hand as you do His work for His Kingdom and His glory?
THE LIVING ROOM - Week 5
The LIVING ROOM is the place where we hang out and build relationships!
We sit on comfy couches and have conversations with family and friends.
The LIVING ROOM of our hearts is where we spend time with the Lord...
our prayer life lives here.
If you are listening online, you will hear two video clips that portray the metaphor of Christ entering the home/heart of a young man.
The first clip is a general opening and the second clip is specific to the LIVING ROOM.
The LIVING ROOM isn't a duty... it's a privilege!
Prayer is the place where God embraces us!
(The pictures I talk about on my children's wall are posted below so you can see them as well.)
Prayer mattered to Jesus, so it should matter to us.
We cannot live the life God planned for us apart from prayer.
Our individual fellowship time with Christ plays out in the life of our church.
We will only reach people through the empowerment of the Holy Spirit via prayer.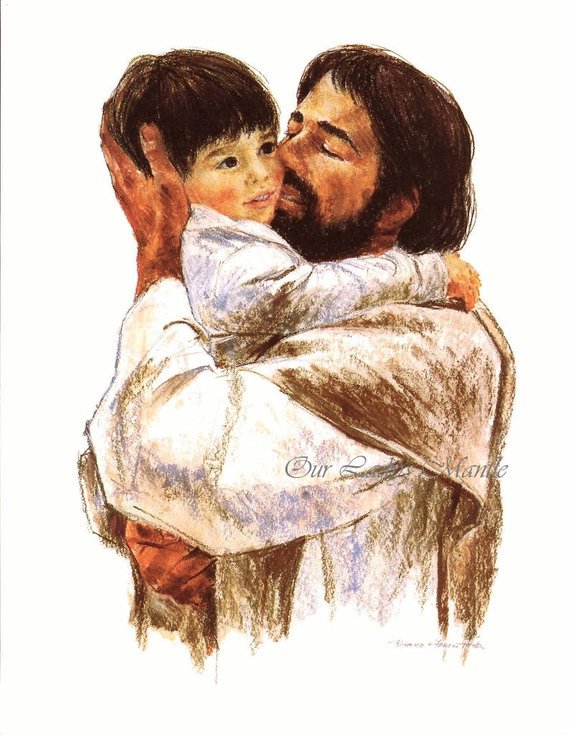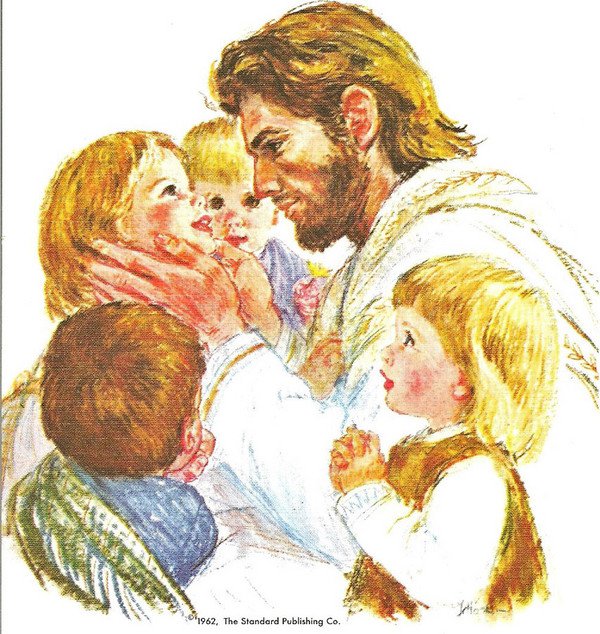 THE DINING ROOM - Week 4
Do we have Madison Avenue taste buds?
SEE COOKIE... WANT COOKIE... EAT COOKIE!
In the DINING ROOM, we discover that Jesus said that "His food was to do the will of His Father."
We are affected spiritually by what our hearts crave and feed on...
The DINING ROOM is where all of our "worldly" appetites and desires live.
Learn how to taste and see that the Lord is good...
by feasting on the WILL OF GOD!
THE STUDY - Week 3
Today we enter the first room of our hearts... THE STUDY!
This is the room of our minds - the room that controls the other rooms of our heart.
RIGHT THINKING LEADS US TO RIGHT ACTION!
How do you develop a mind that thinks like Jesus?
Read, study and spend time in the Word of God!
HOME SWEET HOME... - Week 2
The Word become flesh and made His HOME... among us!
Christ sent the Holy Spirit to make His HOME... in us!
OUR HEARTS... CHRIST'S HOME!
Our real home is in heaven!
But until Christ returns...
the more we de-clutter our hearts, the more room for our faith to grow!
WOULD YOU OPEN YOUR HOME TO JESUS? - Week 1
Sometimes we're so busy in the holiday rush, that we neglect the most important thing:
preparing our hearts for Jesus.
Contrary to popular opinion and Christmas carol folklore,
it is unlikely that Christ was born in some obscure stable with no one around but some smelly animals.
"She wrapped him in cloths and placed him in a manger, because there was no room for them in the inn..."
SHOULD ACTUALLY READ ---
"She wrapped him in cloths and placed him in a manger, because there was no guest room available for them."
Given the importance of hospitality in Jewish culture it is far more likely that Christ was born
in the family living area of a private home in Bethlehem.
Imagine what it would be like to have Jesus come to your home...
would you want to let Him in, or would you need to clean up your act?
And if our homes are likely a reflection of what we value... of our hearts...
Imagine what it would be like to have Jesus come to the home of your heart!
LET EVERY HEART PREPARE HIM ROOM AS WE PREPARE FOR CHRISTMAS THIS YEAR!