ADVENT SERMON SERIES: The Good News of Christmas!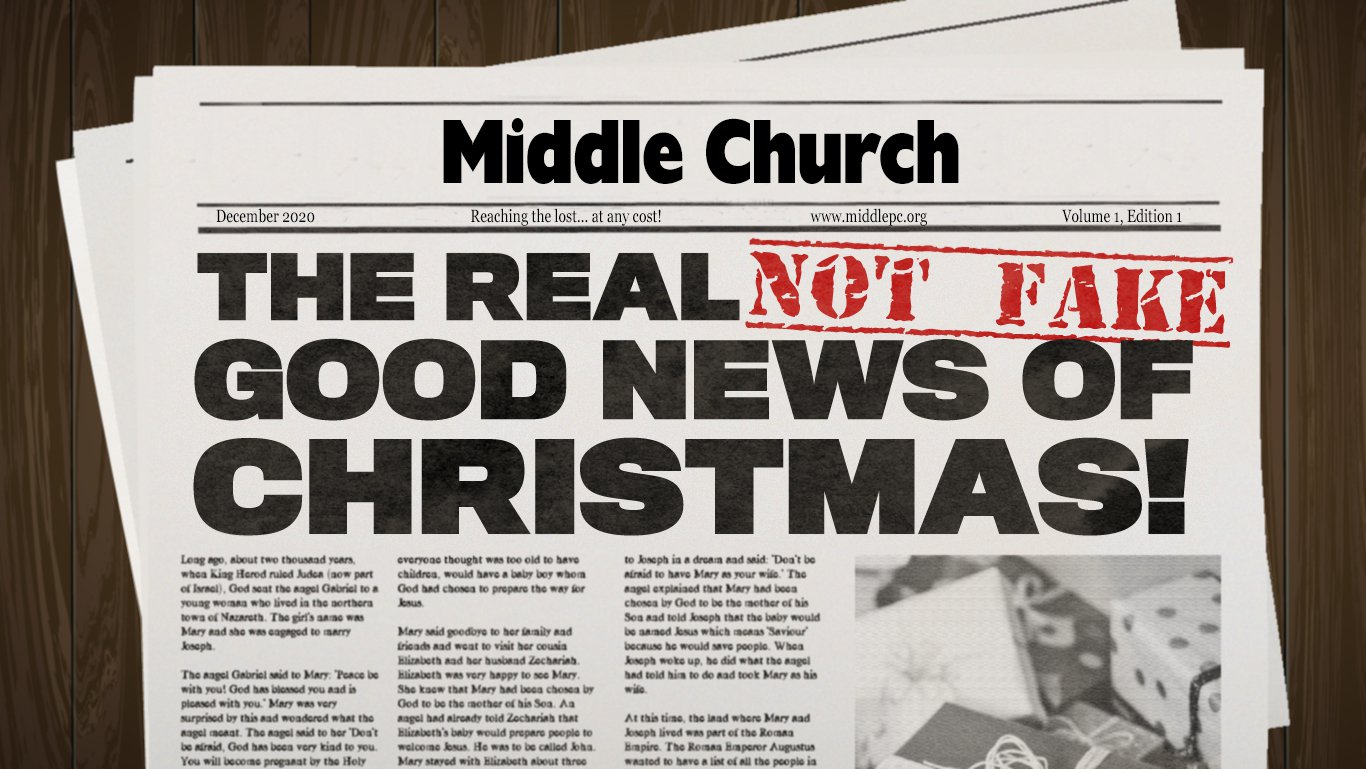 We've been living a world of bad news and pain: COVID, wildfires, hurricanes…
Are you ready for some GOOD News? CHRISTMAS IS COMING!
No wait… Christmas already came… more than 2,000 years ago!
But especially this year… Christmas is REALLY Good News!
Join us at Middle Church and find out why… Beginning November 29th!
11/28/20 Week 1: GOD KEEPS HIS PROMISES... You Can Find Hope In Your Uncertainties!
Scripture for this Sunday: Genesis3:15, galatians 4:4, micah 5:2
God Keeps His Promises - Prophecy is Fulfilled! from Linda on Vimeo.