MIDDLE TODAY!
MIDDLE CHURCH HAS BEEN RE-PLANTED!
Check out how God REVITALIZED a church that began in 1772 to be ready to serve today's world!
OUR FACILITY HAS BEEN RENOVATED!
Our pews are gone... and comfortable chairs are now gathered around tables in our multi-purpose worship center. We've got a chair with your name on it!
Our 1960's Annex has been updated! It's now MidKids and Crossroads Cafe... Bring your kids, grab a bite and worship with us!
OUR MISSION HAS BEEN RELAUNCHED! We exist to reach the lost at any cost!
We've found the joy of knowing Jesus Christ, the peace that comes with being forgiven, and the hope that gives us for tomorrow!
If you've never met Jesus, we'd love to introduce you!
If you've had a bad church experience, we're ready to give you a good one!
We are a family... a hodgepodge of generations, personalities and passions - imperfect, vulnerable and ready to welcome you!
We invite you to be our guest... so we can get to know each other.
OUR HISTORY!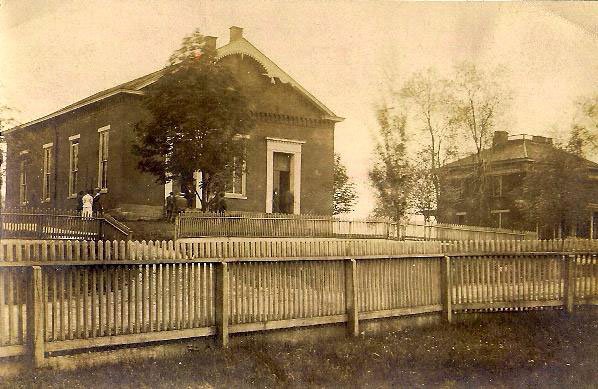 IF YOU LOVE HISTORY... MIDDLE'S GOT IT!
The first worship service was held in 1772, when Rev. McClure met with a group of Scotch-Irish Presbyterian settlers to lead outdoor worship services in Jacob's swamp, now identified as the site of Middle Presbyterian Church. It is from there that Middle traces its beginning as one of the first established churches west of the Allegheny Mountains.
In 1774, Rev. Dr. James Power began preaching in the area. He returned in 1776 with his wife and four young daughters, moving across the mountains with his family and household effects packed on horseback. Rev. Power was the first ordained minister of any denomination to settle with a family in Western Pennsylvania. He served 3 churches: Mount Pleasant Presbyterian Church, Unity Church and Sewickley Church!
MIDDLE got its name because it was the church IN BETWEEN Unity and Sewickley!
From 1787-1817, James Power devoted his full attention to Middle. He is buried in the Middle Presbyterian Church Cemetery. The words engraved on Dr. Power's headstone are now part of Our Vision Wall in the Crossroads Cafe area, as we seek to carry on his legacy of sharing the Good News of Jesus Christ!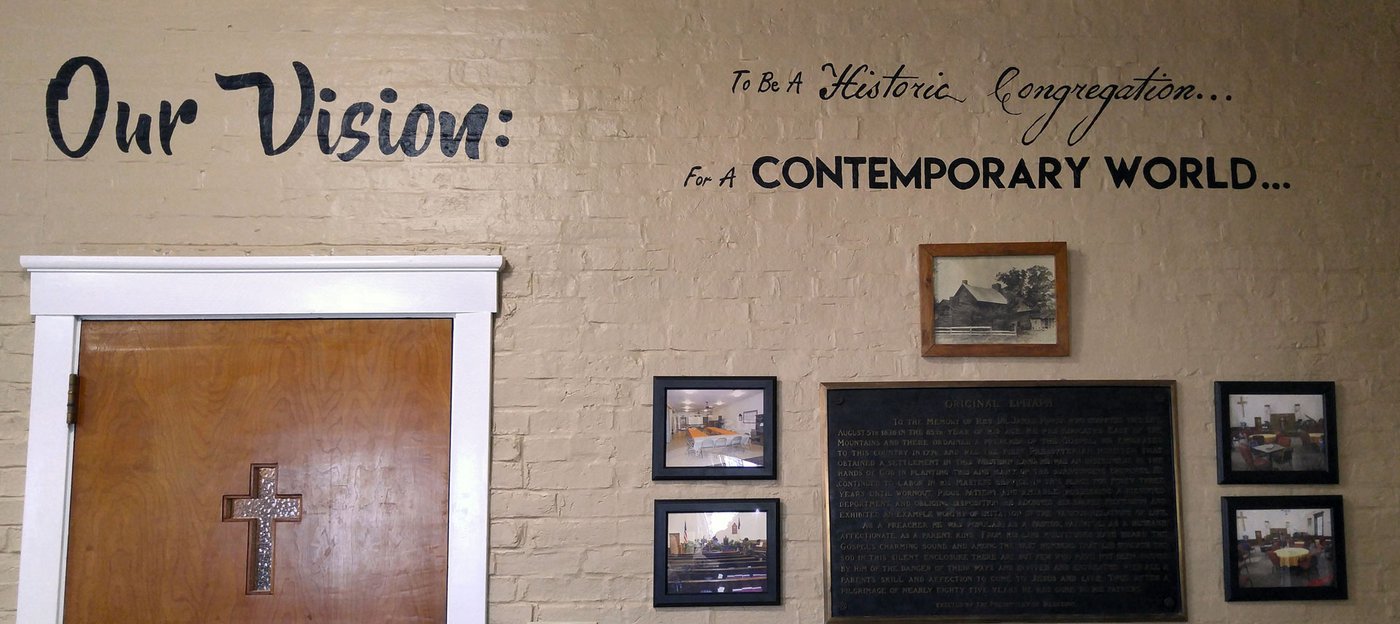 OTHER HISTORICAL FACTS...
The original sanctuary was a log church...replaced by a brick structure which remained until 1854 when the present sanctuary was constructed. The parsonage (manse) was built in 1876, and is now a rental property.
In 1870, a hymnal was adopted for use in the church.
Under Rev. Clawson's pastorate, from 1923-1954, Middle took a firm stand to petition the Pennsylvania General Assembly to defeat any bills which would "open the Sabbath to sports, legalize gambling, horse racing or other kindred evils." During this time, Middle and St. John's Church (right down the street) agreed to hold joint weekly Lenten services, which continue to this day as part of the Mt. Pleasant Ministerium.
In 1944, Middle was heavily damaged by a tornado. People inside and outside the congregation funded the repair of this historic church.
A new annex (now MidKids and Crossroad Cafe) was dedicated in 1960, a portion of the funding secured through the sale of chocolate Easter eggs, made by the ladies in the Helper's Guild. The first VBS was also held, and the parking lot constructed in 1963.
In 2013, a cry room was created and in 2016, air conditioning was installed.
In 2015, for a variety of theological and biblical reasons, Middle asked to be dismissed from PC(USA) and affiliated with a new Presbyterian denomination, A Covenant Order of Evangelical Presbyterians (ECO).
In 2017, through ECO, Middle joined a two year church revitalization cohort, which has been pivotal in our facility renovation and the renewal of our early roots... to reach those who have not met their personal Lord and Savior, Jesus Christ!
32 pastors have served this Presbyterian congregation over the past 246 years. Through it all, Middle has weathered storms of significant change, anchored to our forgiveness at the cross... and the hope we have because the tomb was empty. We serve a RISEN Savior!
TOMORROW'S DREAMS...
Middle Church is committed to keeping Christ in the MIDDLE of everything we do... with an OUTWARD focus that invites you to join us on our disciple making journey!
WHAT THIS MEANS FOR YOU...
You're always welcome at Middle Church. We're saving a seat for you. Wherever you're at in your faith journey, you'll be accepted as part of our family. If you're ready to plan your first visit, click here. If you want to learn more about our beliefs as a church, click here. Or if you'd like to get in touch with a person on our leadership team, click the button below.